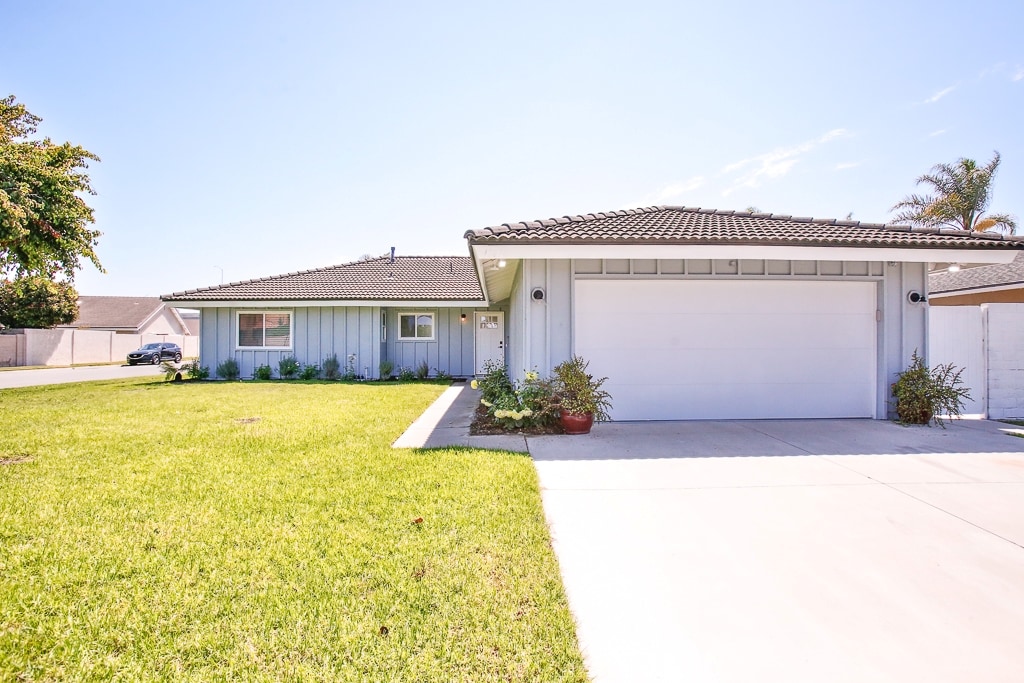 Fountain Valley Vacation Rental Homes and Condos.
Browse our list of Vacation Rental Homes in our other local cities.
Fountain Valley | San Clemente | Dana Point | Capistrano Beach | Laguna Beach | Corona del Mar | Laguna Niguel | Aliso Viejo | Newport Beach | Irvine | Balboa Island | Anaheim | Huntington Beach | Seal Beach
Planning a memorable vacation in Fountain Valley, California? Look no further! Our collection of vacation rental homes in Fountain Valley offers the ideal accommodation options to make your stay truly exceptional. From spacious and comfortable interiors to convenient locations near popular attractions, our rentals provide a home away from home experience. Let us guide you through the highlights of Fountain Valley and the benefits of choosing a vacation rental for your next getaway.
Variety of Options:
Whether you're traveling with family, friends, or as a couple, our vacation rental homes in Fountain Valley cater to various group sizes and preferences. Choose from cozy condos, luxurious villas, or spacious houses, each equipped with all the amenities you need for a comfortable stay.
Home-like Comfort:
Unlike traditional hotel rooms, our vacation rental homes offer the comfort and privacy of a real home. Enjoy the freedom to relax in spacious living areas, prepare meals in fully equipped kitchens, and unwind in private bedrooms. You can truly personalize your vacation experience and create lasting memories in a home-like environment.
Convenient Locations:
Our vacation rentals are strategically located in Fountain Valley, placing you within easy reach of the area's top attractions. Whether you want to explore the stunning Huntington Beach, visit Disneyland Resort, or experience the vibrant nightlife of nearby cities, you'll find our rentals a convenient base for your adventures.
Cost-Effective:
Vacation rentals can often be a more cost-effective option compared to traditional hotels, especially for larger groups or extended stays. Splitting the cost of a rental home among multiple travelers can significantly reduce expenses, allowing you to allocate more of your budget to other aspects of your vacation, such as dining out or exploring local attractions.
Personalized Experiences:
When you choose a vacation rental home, you have the opportunity to immerse yourself in the local community and experience Fountain Valley like a resident. Interact with friendly neighbors, discover hidden gems, and gain a deeper appreciation for the culture and lifestyle of the area.
Additional Amenities:
Our vacation rental homes in Fountain Valley come with a range of amenities to enhance your stay. Enjoy access to private pools, outdoor spaces for barbecues and gatherings, high-speed internet, parking facilities, and more. These additional amenities ensure that you have everything you need for a comfortable and enjoyable vacation.
Fountain Valley and its environs provide an abundance of activities and attractions to ensure a pleasurable and memorable visit.
Here are a few ideas for things to do in Fountain Valley and beyond:
Mile Square Regional Park:

Exploring the massive Mile Square Park, which features beautiful lakes, sports fields, picnic areas, and walking trails. Enjoy a leisurely stroll, rent a paddleboat, or have a picnic with family and friends.

Fountain Valley Sports Park: This park is ideal for sports enthusiasts, with playgrounds, outdoor sports facilities, and open green spaces.
Skating Centre in Fountain Valley: This center is a fun place for families, with skating rinks, arcade games, and snack bars.
Local Dining: Fountain Valley has a diverse and delicious culinary scene, with restaurants serving various cuisines from around the world.
Day Trips: Fountain Valley is also close to some of Southern California's top attractions, such as Disneyland, Huntington Beach, and Knott's Berry Farm.
Fountain Valley offers an exceptional vacation experience with its rental homes that cater to different preferences. Whether you want to unwind, have a thrilling time, or explore the best attractions in Southern California, Fountain Valley has something for everyone. Book your dream vacation rental home today and prepare for an unforgettable adventure in this welcoming Orange County city.