Fountain Valley is not only a vibrant suburban community but also a place for vacationers on the lookout for a unique blend of relaxation and adventure. With its welcoming atmosphere, diverse attractions, and proximity to Southern California's most renowned destinations, Fountain Valley vacation rental homes offer an ideal base for your next getaway.
Unveiling Fountain Valley's Charm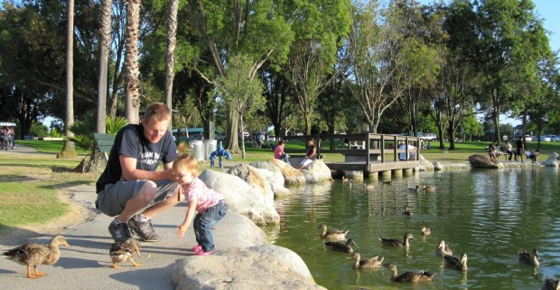 Before we delve into the world of vacation rental homes, let's take a moment to appreciate what makes Fountain Valley such a special destination.
Fountain Valley is a city that seamlessly combines the peaceful suburban life with Orange County's attractions. It is also a place where you can explore scenic parks, enjoy family-friendly activities, and experience diverse culinary delights.
Fountain Valley Vacation Rental Homes
When it comes to planning a getaway, accommodation plays a crucial role in shaping your experience. Fountain Valley vacation rental homes offer a unique and personalized alternative to traditional hotels. Here's why they should be your top choice:
1. Space and Comfort
Fountain Valley vacation rental homes provide more space than hotel rooms, allowing you to stretch out, relax, and truly feel at home during your stay. Whether you are traveling with family or friends, you will have ample room to unwind.
2. Privacy and Freedom
Enjoy the privacy of having an entire property to yourself, complete with living areas, bedrooms, and often a backyard. Also, you can come and go as you please, without worrying about hotel curfews.
4. Cost-Effective
In many cases, vacation rental homes in Fountain Valley can be more cost-effective, especially for larger groups. You will often find competitive rates and discounts for longer stays.
5. Personalized Experiences
Many vacation rental hosts in Fountain Valley go the extra mile to provide a personalized experience for their guests. They may offer local recommendations, provide special amenities, or ensure your stay is as comfortable as possible.
Exploring Fountain Valley's Vacation Rental Options
Fountain Valley offers a variety of vacation rental homes to suit everyone's preference. Whether you are looking for a cozy cottage, a spacious family home, or a stylish apartment, you will find a range of options to choose from. Many vacation rental hosts take pride in creating inviting and well-maintained properties to make your stay enjoyable.
Activities and Attractions
Once you have settled into your vacation rental home, then it's time to explore Fountain Valley and its surrounding areas. Here are some of the activities and attractions you won't want to miss:
Mile Square Regional Park
A day at this expansive park is everything! It offers golf courses, lakes, picnic areas, and walking trails.
Fountain Valley Sports Park
Fountain Valley vacation homes boast of outdoor sports, playgrounds, and open green spaces for recreation.
Skating Centre in Fountain Valley
Families can enjoy some timeless family fun by visiting fountain Valley skating center's
Local Dining
Vacationers are sure to enjoy the diverse culinary scenes in Fountain Valley.
Day Trips
Amazing attractions can be found close to Fountain Valley and vacationers can take advantage of them. Some nearby attractions to explore are Disneyland, Huntington Beach, and Knott's Berry Farm.
An Excellent Vacation Spot
Fountain Valley vacation rental homes provide an excellent opportunity to experience the city and its surroundings in a unique way. Whether you are seeking relaxation, family fun, or exploring Southern California's top attractions, Fountain Valley has it all. Book your vacation rental home today and embark on a memorable journey of discovery in this welcoming Orange County destination.